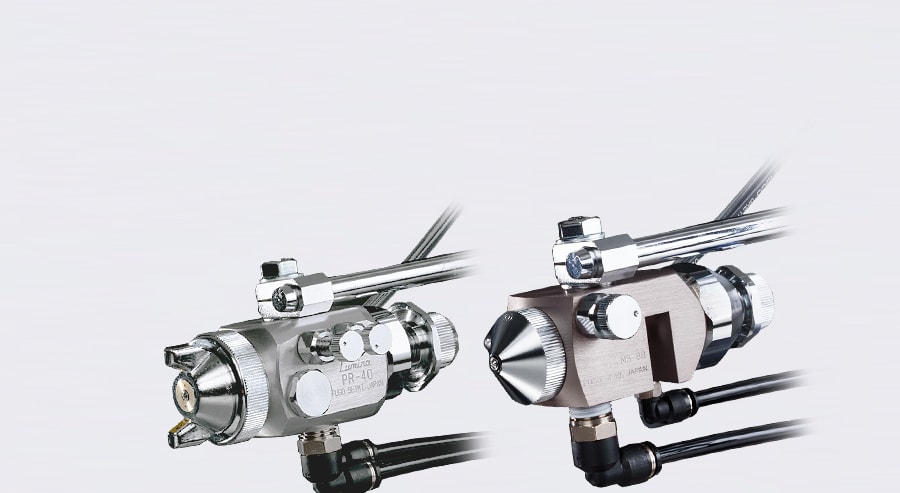 These two series are larger than the standard ST series and feature clog-resistant designs, allowing them to excel at coating with high viscosity liquids. The PR-40 delivers a flat-fan pattern spray and the MS-8A and MS-8B deliver wide round pattern sprays. Their history of use includes adhesives, paint, drawing oil, honey, and chocolate.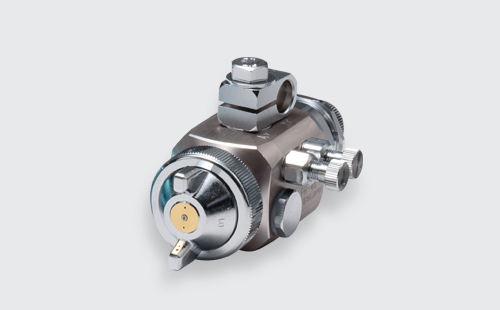 The PR-40 is a wide-spraying flat-fan pattern spray gun compatible with high viscosity liquids
The largest nozzle size compatible with the PR-40 is 3mm (the ST series' largest size is 2mm), allowing it to handle high viscosity liquids. Also, its unique air cap construction allows it to provide a wide spray at the same time. One PR-40 can cover a wide area, so we also recommend it for applications other than those using high viscosity liquids.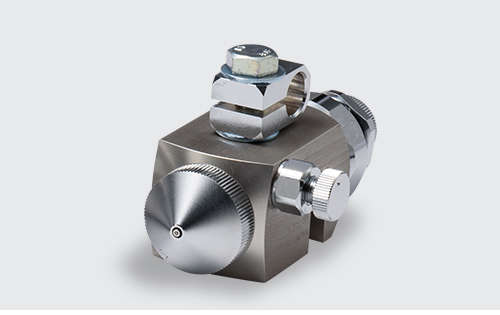 The MS series are Lumina's most clog-resistant wide round pattern spray guns
The tip construction of the MS series features a wide fluid passageway and it is compatible with a maximum nozzle size of 3mm. With a spiral nozzle that draws the liquid through, it is the most clog-resistant spray gun in our lineup. It is perfectly suited to coating with high-viscosity liquids such as adhesives.