Message
Evolving craftsmanship through spray design
Mention spray guns and most people will picture those used for painting. However, the manufacturing industry uses these tools for a wide variety of applications, such as lubrication, coating, humidification, and cooling. Since our founding in 1956, Lumina has been a specialist maker of air spray guns and has contributed to providing Japanese manufacturers with solutions that save labor, ensure quality, and reduce costs.
The degree of sophistication required of manufactured goods has gone up in recent years. This requires a brand new approach to production technology. For example, one of Lumina's angled, long-nozzle products easily coat the hard-to-reach places on integrated molded products, eliminating lubrication blind spots. With our wide array of spray gun attachments that provide combination options approaching tailor-made specialization, we have made it our business to provide customers with the best possible spray gun for their specific needs.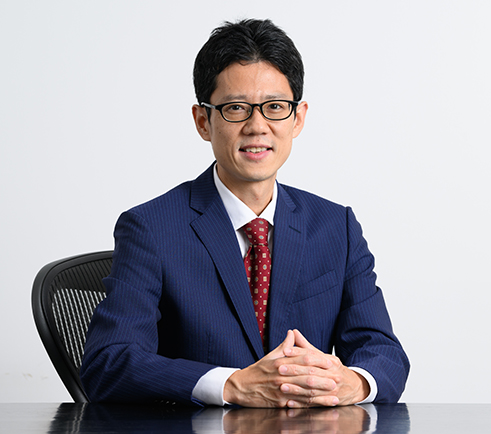 Finding solutions together
We think together with customers to propose solutions to their needs, and when that does not work, we explore new solutions. We have always upheld this honest, straightforward approach to problem-solving. We strive to provide spray guns that will make our customers smile and say, "This is exactly what I was looking for." We are eagerly waiting to hear what we can do to meet your needs.
Chief Executive Officer

Takero kuwabara