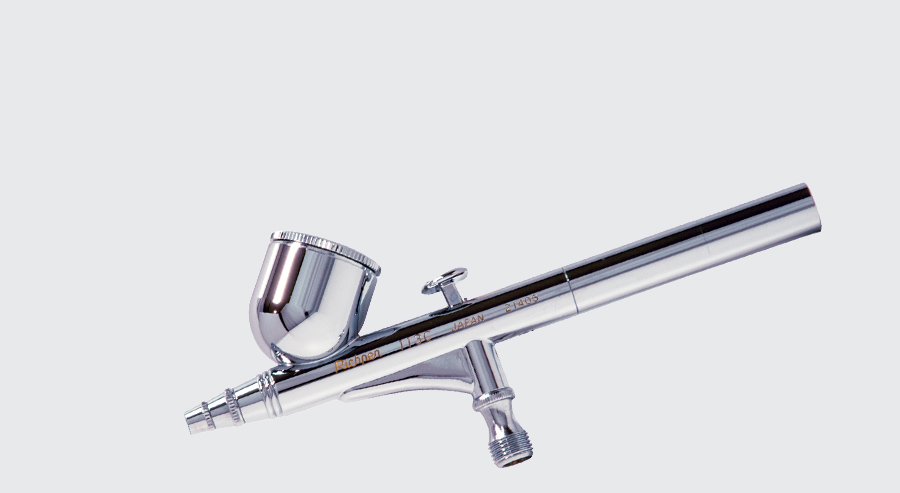 Airbrushes are an art tool mainly used for coating compact items and they are used for paintings, plastic models, custom paint on automobiles and motorcycles, and nail art. Our RichPen brand airbrushes have been a longtime best seller for over fifty years.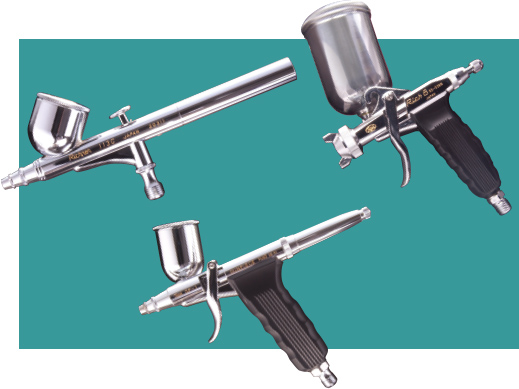 The standard handpiece and two types with pistol grips
The compact Apollo series comes with a 0.2 mm ultra-fine nozzle and its handpiece features a double-action trigger for providing a delicate touch. Other models we have developed include the Gunpiece series, which combine the functional handpiece with a pistol grip, and the Rich 8 series, which can coat wide areas.
Richpen Website: