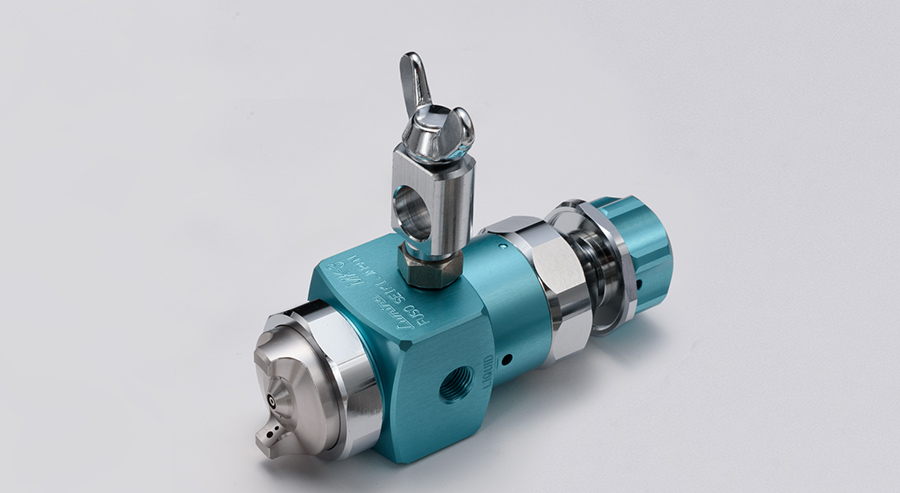 The MK-3 is Lumina's high-end model that atomizes liquid to just a few microns by drawing in large amounts of air when forming the mist for creating beautiful coated surfaces. It is widely used for applications such as painting and coating.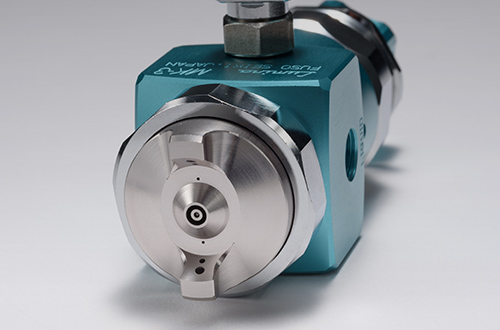 The air cap provides high transfer efficiency
The multiple adjustment holes in the MK-3's air cap are purposely designed to provide a spray that is not too wide. If the spray is too wide, the mist does not adhere at the edges and is dispersed without coating. This works together with the baffle plate structure in the unit interior to lower the force of the mist, creating an atomized mist that coats steadily.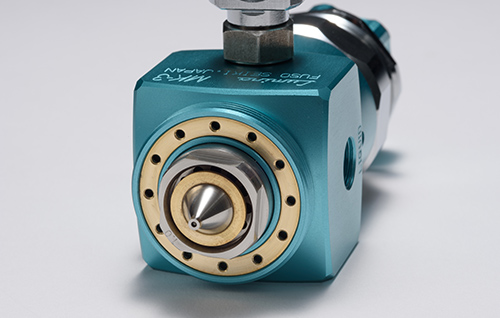 The 12-hole construct creates a micrometer mist
We have equipped the MK-3 with a 12 air hole construct – six times more holes than the ST series – to create a coating spray gun that delivers a high-quality micrometer mist. The 360-degree uniform flow of atomizing air creates a beautiful, even mist. An especially long air channel has been attached to the main body of the unit so that a large amount of air can be drawn in to help atomize the liquid to the highest level that Lumina provides.